The world of WordPress plugins can be overwhelming for businesses. There are so many to choose from, and it's hard to know which ones are right for your specific needs. If you're new to the world of plugins or just want a quick reference guide of some of the best ones, here are 14 must-have WordPress plugins for businesses:
01 Yoast SEO
Yoast SEO is a free plugin that helps you optimize your site for search engines. It adds a meta box to the post editor and helps you write better content. The Yoast plugin also lets you set up your site for search engines, optimize it for social media, and more.
02 Gravity Forms
Gravity Forms is a great plugin for any website. It allows you to create forms, such as contact forms, registration forms and so on. The plugin is very useful in today's digital world because it saves time and effort by allowing users to fill out their data in a user-friendly way.
Gravity Forms has many features that make it easy for users to complete their tasks without any difficulty at all! Each feature has its own purpose depending on what kind of form you want to create with this amazing tool (for example: if your goal is just collecting emails then using the Email Subscription Form would be perfect).
03 WP Super Cache
WP Super Cache is a free, open source caching plugin for WordPress. It improves site performance and reduces server load by storing dynamic content on the user's browser rather than on your server.
It also offers a simple interface that lets you configure object cache, page cache and gzip compression settings with ease.
This plugin supports W3 Total Cache as well as Browser Cache Integration which allows you to configure your server settings from within the WordPress dashboard (this feature is called "W3 Total Cache").
04 BackWPup – WordPress Backup Plugin
BackWPup is a powerful WordPress backup plugin that allows you to create a complete backup for your site and then restore it in the future. BackWPup also offers features like importing/exporting backups, adding multiple destinations, backing up files and media, themes and plugins as well as users.
With this plugin installed on your website you can easily get away with only one backup because it will take care of everything else!
05 W3 Total Cache

W3 Total Cache is a must-have plugin for WordPress websites.
It helps with performance, site speed, security and optimization.
It's also one of the best WordPress caching plugins available in its price bracket.
06 Sucuri Security – Auditing, Malware Scanner and Security Hardening
Sucuri Security is a security plugin for WordPress. It can check for malware and viruses in your website, scan your website for security holes, help you with backups and more.
Sucuri Security is an all-in-one solution that includes:
Auditing – Audit logs can help with tracking down any suspicious activity on the site. If someone tries to break into your site or commit fraud, they'll leave behind an audit trail which shows exactly what was happening at any given time during their visit (this is useful if someone wants to know why something happened).
Malware Scanner – The scanner will scan all files as well as databases within minutes of being uploaded or downloaded from your server; this means that any files uploaded by users will be scanned automatically without having them manually checked by an administrator first before running through this process!
07 Wordfence Security – Firewall & Malware Scan

Wordfence Security is a free security plugin that protects your WordPress site from hackers and malware. The plugin scans your site for malicious code, blocks brute force attacks, and keeps it safe from hackers. It also includes a firewall to help protect against other types of attacks such as DDoS (Distributed Denial of Service).
Wordfence Security can be installed on any existing WordPress installation or used as a standalone application through its self-hosted version hosted at https://www.wordfence.com/.
08 UpdraftPlus – Backup/Restoration

UpdraftPlus is another great plugin that can help you backup, restore and maintain your website. This plugin allows you to backup a copy of your site on any server or device. You can also set up a schedule for backups, which will make sure that all the data is backed up regularly.
You can use this tool to restore if something happens with your WordPress installation; it could be due to an error in the theme or plugins, but it could also be because someone has hacked into one of these components and deleted everything from knowledge base articles all the way down through posts themselves! In either case, UpdraftPlus comes highly recommended by many people as being very good at restoring their websites without losing any precious information along with what they were trying so hard not lose in first place (like valuable data).
09 Google Analytics Dashboard for WP (GADWP) by ExactMetrics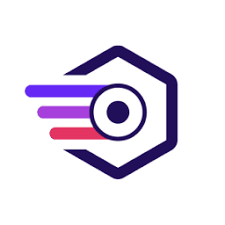 Google Analytics Dashboard for WordPress (GADWP) by ExactMetrics
This plugin allows you to track your website's traffic, understand who is visiting and what they are doing while they do so, measure conversions, generate revenue reports, and more.
It automatically tracks visitors across all devices on which they appear on your site – desktop computers, tablets or phones – so that you can easily see where visitors come from.
The plugin also provides a detailed breakdown of each time period based on how long users stay on your site before leaving it: this means that with just one click you can find out how much time people spend reading through articles or watching videos; whether they scroll past certain pages quickly; where users drop off after clicking through from one page to another; whether there's any bounce rate difference between two similar pages…
10 Lazy Load by WP Rocket
Lazy loading is a technique that delays loading of images until the user scrolls to the area where the image will be visible. This helps improve website performance and make your site load faster, especially if you have lots of images on your website.
Lazy loading also known as deferred loading, allows your visitors to wait longer before they download all their assets so that they don't have to wait too long for something that isn't relevant yet (in this case, it would be something like an image). This makes sense since even if you gave them everything now, they might not even see what it is yet!
The best way to implement lazy loading into your WordPress site is through using a plugin such as WP Rocket's Lazy Load plugin which allows users who have set up their own caching settings for pages within their WordPress sites can easily enable lazy loading without having any knowledge about how this works behind-the-scenes!
11 Autoptimize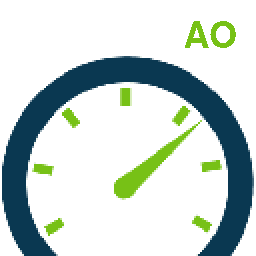 Autoptimize is a caching plugin that can be used to improve page load speed, site security, performance and search engine optimization. Using the autoptimize plugin will help your site load faster by storing data in a local database instead of using the server-side PHP code.
It also helps you prevent cross-site scripting attacks and other vulnerabilities due to its ability to detect them on the fly without affecting user experience or functionality.
12 All In One Schema.org Rich Snippets

All In One Schema.org Rich Snippets is a great plugin that helps with SEO, user experience, conversion rate and trust. It also helps you rank higher in Google search results by helping your website to be better structured with meta tags and structured data markup.
All In One Schema.org Rich Snippets is a must have WordPress plugin for businesses who want their websites to rank higher in Google search results than other sites of similar size or quality
13 Loginizer – Limit Login Attempts
Loginizer is a great plugin that can protect against brute force attacks, unauthorized access, unauthorized account creation and changes, unauthorized deletion of accounts and also ensures that no one tries to access your website via an IP address from another country/state.
With this plugin installed on your WordPress site you will be able to set up a limit for login attempts per day or hour or minute etc., which will help you keep track of how many times someone has tried logging into their account on your site before getting locked out completely.
14 Broken Link Checker

Broken Link Checker is a WordPress plugin that will allow you to find broken links on your website. It also provides an easy way to see how many pages have been linked internally, externally and in general. If you're looking for ways to increase the number of backlinks pointing at your site, this is one of the best plugins out there.
Broken Link Checker lets users:
Find broken or missing links on their own websites while they are logged into the admin area (no need for them to access a browser). BrokenLinkChecker can do this by checking all posts/pages in a specific category or even all posts within certain post types (such as videos).
Find broken or missing links for other people's websites – meaning not just their own but also competitors'. This makes it easy for businesses who want more exposure from search engines such as Google by helping them find any issues before sending out thousands of emails asking why someone has not linked up yet!
Many plugins can help business websites with their marketing and security needs.
Plugins are a great way to extend the functionality of your site. They can help with SEO, security and other marketing needs.
Plugins are easy to install and use—you don't need any technical knowledge or coding skills to get started! Just follow the instructions in their user guides, which will walk you through each step of installing and activating them on your website.
Once installed, plugins can be updated by simply clicking "update" in the plugin's settings page (or through its host). This has two benefits: it makes sure that all users have access to new features as soon as they become available; and it prevents problems from occurring when there are updates being done by developers at different times during the day/week/monthly cycle since these updates might not apply across all sites yet due only being available locally when created initially (I
In this article, we've covered the top WordPress plugins for businesses. These plugins can help you track your visitors and keep them coming back by improving your website's SEO and security with features like automatic updates or notifications when a page changes. We've also looked at content management tools that make it easier to manage multiple sites from one dashboard, as well as tools to help manage employees as they work on their own websites or on company-wide projects without having to hire programmers every time something needs fixing! In addition